M-Log can graph data from Environment Information Technology data loggers and telemetry systems.
EIT manufacture a range of weather stations, and also supply telemetry systems for the Sentek Enviroscan, Adcon/Agrilink C-Probe, and the EnviroPro soil moisture and salinity system.
Installing M-Log from CD
Click on Start
Choose Run
Enter D:\MLOG\SETUP.EXE (or use Browse)
Follow the setup wizard with Next, Next
If supplied, install M-Log upgrade from disk (A:\UPGRADE.EXE)
Run M-Log from Start/Menu or icon.
Then use FileMenu/Open 'EIT.MDB' to see examples of EIT logger output.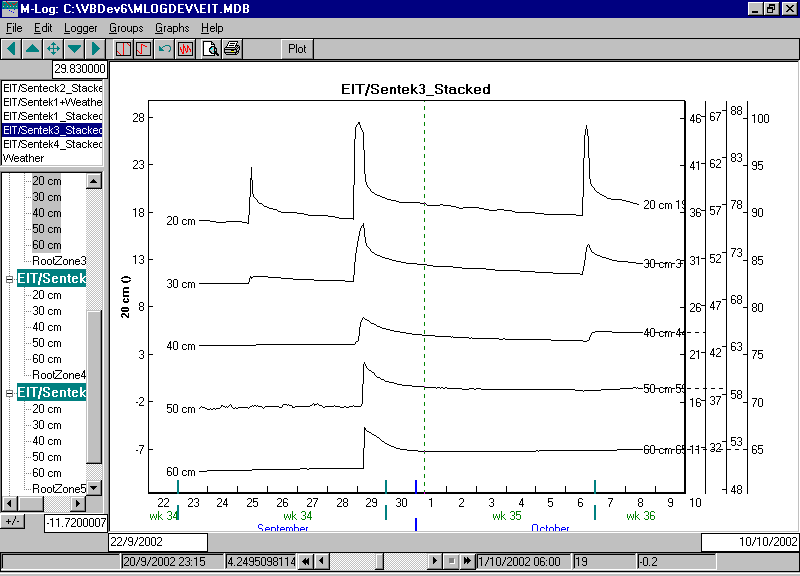 Example of stacked graph of each soil moisture sensor

Example of report output summarising the state of all sites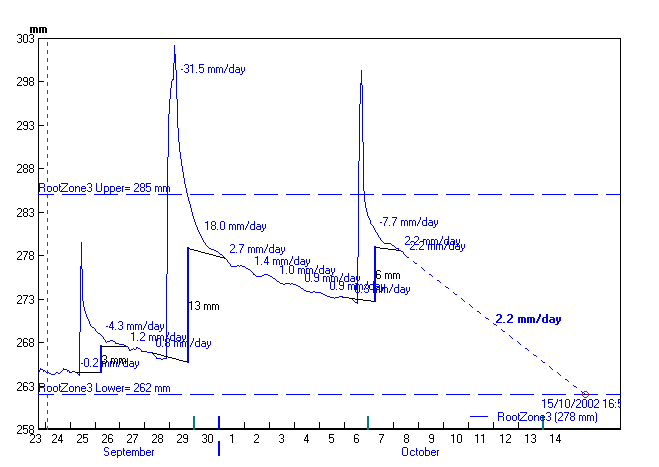 Total water in root zone, with...
Calculated soil moisture depletion rate
Irrigation date calculated using this rate
The effective gain from each irrigation or rainfall.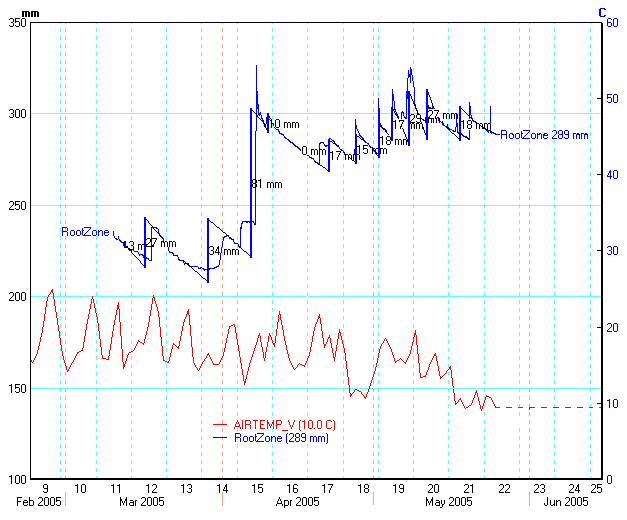 Soil moisture overlaid with temperature from a different logger. The soil moisture data is via EIT web data - the numbers in black are the calculated effective gain of each irrigation.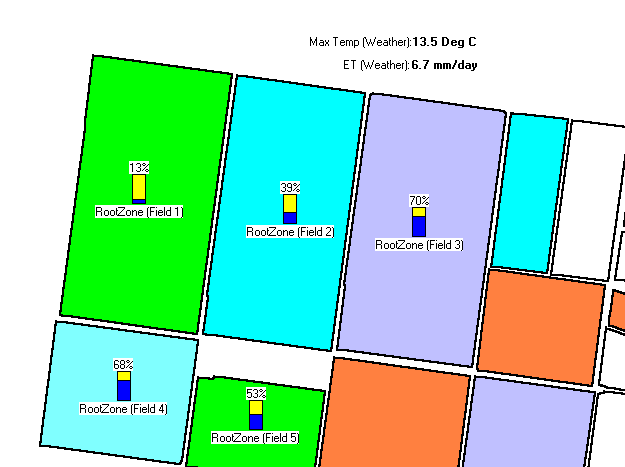 Example of map output. The base map can be either a map or photograph in BMP, JPG or GIF format; or an ArcInfo GIS/GPS shape file.