Depth graphs - the Virtual Test Pit
Identify over-irrigations, with water draining through the profile, or ineffective irrigations leaving the soil dry at depth.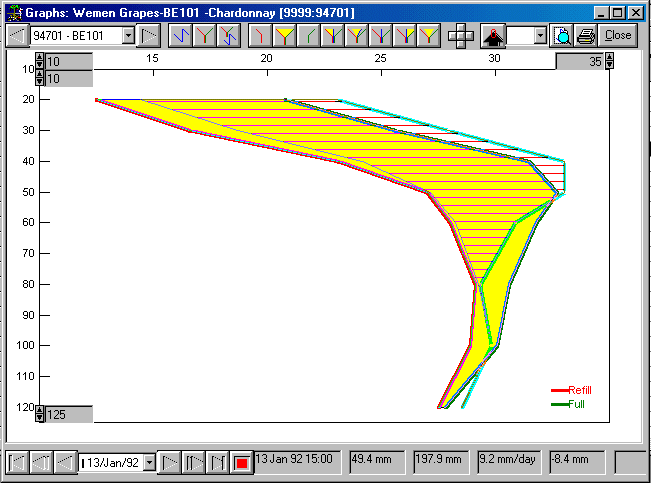 Shading between profiles clearly shows changes in water content.
Full and refill colours are set with graph styles - change the 'Refill' style to red and all refill profiles will change to

red

.
The VCR control allows you to 'walk-through' the season, one profile at a time or fast-forward.
Erase the previous profile or display all profiles.