Time Graphs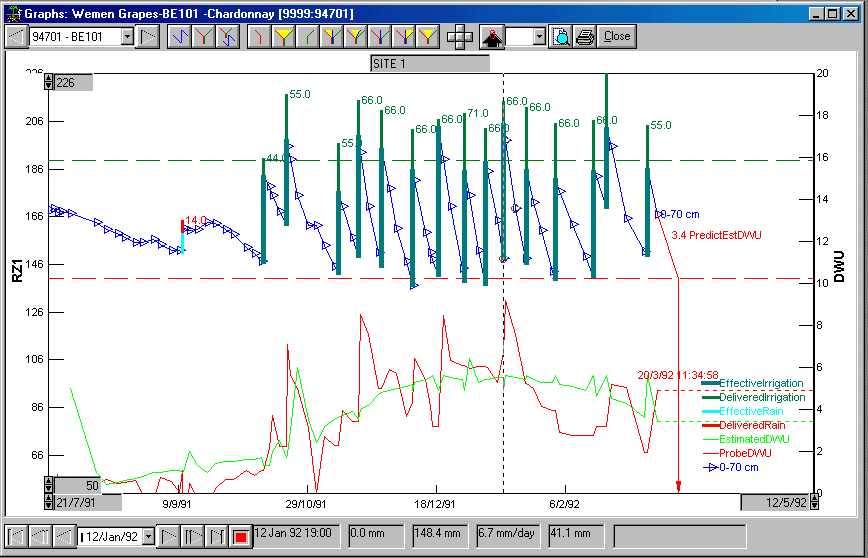 Walk through the season with the VCR contols at the bottom
The current status - date, amount, deficit is shown at the bottom of the screen
Flash the full, refill, deficit with the command buttons at the top.
Set the colour of lines with graph styles - change the 'Effective Irrigation' style to 'blue, 2 pts' and all effective irrigations will be a

thick blue line

.
Rainfalls and irrigations can be plotted either relative to the axis, or on the Root Zone1 line (as in the example)
When items have different scales, extra axes on the right side of the graph are used (DWU scaled 0 - 20 mm/day in the example).
Lists of data items can be set up for plotting (such as 'Root Zone1 plus Probe DWU'). Every site can then plot a time graph using the list.
As well as directly entering the start and end dates for the graph, you can also enter a moving window - for example the 60 days up to the current date. As the season progresses the time graph will 'move' through the season.
The vertical axis can also be set to be a formula (Full+20 for example) so that the axis is automatically scaled.